Power Up!
Make your next power project a success with experienced commercial electricians.
Commercial Electricians
Moser Electric supports business and industry with a variety of commercial electrical services. As a full service commercial electrical company, Moser provides basic electrical repair and maintenance to full renovations, retrofits, and new design-build systems. We are based in Moneta, Virginia, and serve the Smith Mountain Lake area and its surrounding communities.
Why Moser Electric?
Moser Electric excels at solving commercial electrical problems. Moser's team of fully licensed master electricians and technicians enjoy solving complicated commercial electrical repair issues. Moser often resolves incorrect and hasty electrical installations made by competing industrial electrical contractors. Our solutions often meet or exceed design function while providing safe and reliable commercial electrical systems.
If your facility is planning new equipment changeouts and upgrades, then Moser Electric can ensure your power systems meet or exceed the design specifications for your updated workspace. We are a highly skilled and experienced commercial electrician team available for construction, maintenance, and modification projects, especially involving complex electrical systems pertaining to process related equipment.
REQUEST FOR PROPOSALS
Moser Electric accepts all Requests for Proposals (RFP). Please submit your RFP to Keith Moser at [email protected].
Commercial Services
Our electrical services include, but are not limited to, the following:
3-Phase commercial power distribution
High, medium, & low voltage wiring
Electrical transformer installation
Cable tray & conduit installation
Backup power systems
Electrical equipment installation
MCCs/Switchgear
Power & lighting panels
Heat tracing installation
Grounding systems
Lighting Installation
Electrical testing
Tenant build fit-up
New electrical design & construction
Duct bank installation
Moser Electric Sample Project Portfolio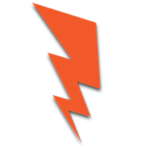 Dollar Tree
Appomattox, VA
Dollar Tree
Blackstone, VA
East Coast Auto Source
Bedford, VA
Footlocker
Lynchburg, VA
Footlocker
Roanoke, VA
Graham White Manufacturing Co.
(Wabtec subsidiary)
Salem, VA
J. Crew
(Distribution Center)
Lynchburg, VA
Jimmy Johns
Salem, VA
Lyons Team Realtors
Moneta, VA
Meideprac Developers
Moneta, VA
Novazymes
Salem, VA
Smoke House Restaurant
Moneta, VA
Terminix
Blue Ridge, VA
Virginia Tech
Blacksburg, VA