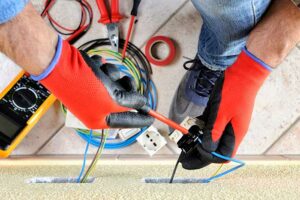 Correctly installed electrical systems should be safe, reliable, and add to a home's value. Moser Electric has you covered while providing an exceptional customer experience. Moser Electric's highly trained team of skilled residential electricians provide safe, reliable power, and lasting property value.
Moser Electric provides a full range of electrical services for residential properties, including service upgrades, repairs, replacement, and new electrical installations. We follow best practices and code compliance. Our team is 100% dedicated to the safe use of power, especially around your home and family.
Project Quotes & Pricing
Contact Moser Electric for a no obligation project quote for any residential electrical service. Tell us your objectives and we'll figure out the needs of your project concept with your current home electrical system.
Moser is competitive with our up-front, no-nonsense pricing. We provide excellent electrical service for the cost and make every effort to remain within the budget for the project scope. We know our work, and we know generally what a good electrical installation entails. Our quotes remain close to the final project cost.
Why Moser Electric?
Moser Electric is fully insured and staffed by fully licensed electricians and technicians. Our team has seen and corrected many bad electrical wiring projects. We are the team that solves those problems and ensures safe and reliable power to any structure within our service area. Moser Electric provides total peace of mind with electrical repair and new electrical service. Our team is friendly and trusted. We are not salesmen. We solve electrical problems.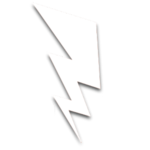 Request a Quote
Complete your due diligence. Request a project quote from Moser Electric and compare. We provide affordability, value, and a great service.
Electrical Services Offered
Panel Upgrades & New Installations – New panels, capacity increases, fuse box to circuit break upgrades.
Power Repair Issues – Fast repairs for power issues and problems.
Power Supply Upgrades – Including single to three phase upgrades.
Rewiring –

Replace your home's wiring for greater capacity, reliability and safety.

New Outlets & Switches –

Upgrades to power outlets and switches, plus new installations.

Lighting – lighting installations and upgrades, including modern, recessed, accent, and track lighting.
Outdoor lighting and electrics –

Adding light and power to your landscaping and outdoor spaces.

Security Lighting –

Motion-detector lighting and remote control lighting.
Home Theater Setups –

Cabling, installation, and lighting.

Electrical Safety – Safety inspections and upgrades, including Ground Fault Interrupter (GFI) installations.
Standby Generators – Enjoy uninterrupted power when the neighborhood grid is down.
Hot Tub and Pool Hook Ups – Safe power supply for your pool filter, pool heater, or hot tub.
Surge Protection –

Installation of a

whole house surge protector

 to guard all your electronic devices.

Exhaust Fans – Exhaust ventilation for the bathroom and kitchen.
Appliance Hook-Ups –

New power supply for modern electric ranges, washers, dryers, and heaters.

Telephone & Data – Cabling and new outlets for your phone and data.