Our Residential Services
We offer a variety of electrical services for both residential and commercial properties, including upgrades, repairs, replacements, and installations.
Your satisfaction with our work is guarenteed! Our skilled service technicians will handle your service requests with expert care.

Expert Electrical Contractors.
From our award-winning service to a commitment to providing the best in customer satisfaction, Moser Electric is here to help.
We offer fast and friendly local electrical repairs and installations across Roanoke VA, Lynchburg VA, Moneta VA, Smith Mountain Lake, Bedford VA, Forest VA. You'll be delighted with the great value up-front pricing and expert service you receive. Satisfaction Guaranteed!
Panel Upgrades & New Installations– new panels, capacity increases, fuse box to circuit break upgrades.
Power Repair Issues – Fast repairs for power issues and problems.
Power Supply Upgrades – including single to three phase upgrades.
Rewiring – upgrading your homes wiring for greater capacity, reliability and safety
New Outlets & Switches – upgrades to power outlets and switches, plus new installations.
Lighting – lighting installations and upgrades, including modern recessed accent and track lighting.
Ceiling Fans – new ceiling fan installations or upgrades.
Outdoor lighting and electrics – adding light and power to your landscaping and outdoor lifestyle.
Security Lighting – motion-detector lighting and remote control lighting
Telephone & Data – cabling and new outlets for your phone and data.
Home Theater – cabling, installation and lighting.
Electrical Safety – safety inspections and upgrades, including ground fault interrupters.
Standby Generators – enjoy uninterrupted power with our standby generator installations.
Hot Tub and Pool Hook Ups – power supply for your pool filter, heater or hot tub.
Surge Protection – all of home surge protectors to guard your electronic devices.
Exhaust Fans – ventilation including bathroom and kitchen exhaust fans
Appliance Hook Ups – including electric ranges, dryers and heaters.
Code Compliance – bring your home power up to code
Emergency Repairs – for fast emergency electrical repairs
Standby Generators For Your Home or Business
Protect your home or business from power blackouts with a new standby generator installation from Moser Electric. With expert service and installation across the Roanoke VA, Lynchburg VA, Forest VA, Bedford VA, Moneta VA, Franklin County VA Moser Electric can help with friendly advice and a no obligation estimate today.
Discover the Moser Electric standby generator advantage: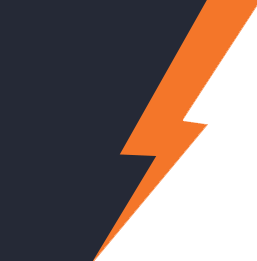 8494 Signal Hill Road
Repeat Customer
25% off Labor
1 hour minimum. Must be redeemed during normal business hours (8am - 5pm Mon-Fri) Not applicable with other offers. Others restrictions may apply, see owner for details
This offer is valid till June 28, 2018

CONTINUOUS POWER: Keep you electrical appliances up and running in even the most serious power outages and weather events. When the systems senses a fall in the utility power supply it switches the standby generator on automatically, keeping your power running.
ESSENTIAL POWER: Protect essential power provision for businesses and medical needs.
CAPACITY: With high capacity generators to power all your needs. Let Moser Electric help you size the system to those exact needs.
LEADING BRANDS: Moser Electric supply and install systems from the leading standby generator brand Generac.
BEST WARRANTIES: We can even show you the systems with the best warranties for years of reliable service when you need the system most.
PROFESSIONAL: Moser Electric is experienced, licensed and insured for your electrical needs.
SATISFACTION GUARANTEED SERVICE: You'll be delighted with the level of friendly service you receive from Moser Electric. It's why we're already trusted in thousands of homes across Roanoke VA, Lynchburg VA, Forest VA, Bedford VA, Moneta VA, Franklin County VA.
NO OBLIGATION ESTIMATES: Call for a no obligation estimate from the local standby generator experts.
For all your standby generator questions and needs in Roanoke VA, Lynchburg VA, Forest VA, Bedford VA, Moneta VA, Franklin County VA call and speak with Moser Electric today.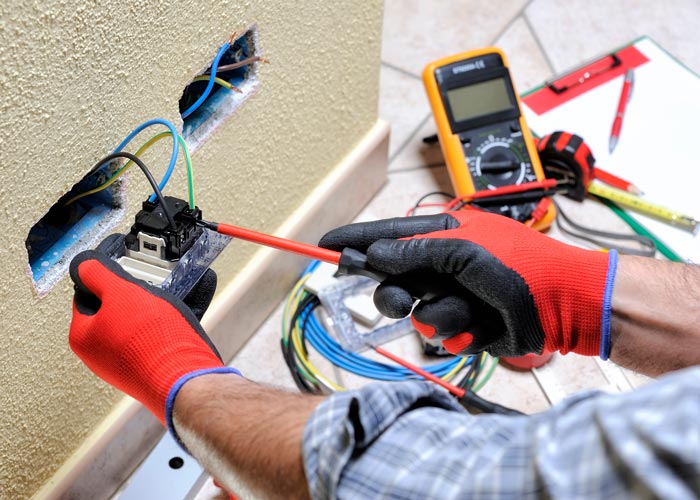 Electric Panel Upgrade & Rewiring Experts
Moser Electric can help with all your panel and wiring needs including:
FAST REPAIRS: If you have a problem with your existing panel or wiring, Moser Electric can be there, on-time.
PANEL AND CAPACITY UPGRADES: Upgrades or replacements to your panel to add capacity or upgrade to a safer system. Upgrades are common to add additional electrical appliances such as air conditioners or heat pumps, while replacements are more common as part of a remodel or after the total failure of an old panel. If you have an older system with known safety concerns (such as older Zinsco or Federal Pacific Electric panels) then it is recommended that you upgrade to higher capacity modern installation.
REWIRING: Rewiring your property to meet modern electrical demands can not only make your electrical system significantly safer (reducing the risk of overheating and fire, a particular concern if your home has aluminum or very old wiring), it can also help with the stability of your electricity. You can avoid problems like tripped breakers and sudden dimming when appliances turn on and off.
NEW INSTALLATIONS: Moser Electric can help with new panel and wiring installations.
FUSE BOX TO CIRCUIT BREAKER UPGRADES: Upgrade your breakers.
TROUBLESHOOTING: If you have a persistent issue, we can help diagnose the problem.
1 TO 3 PHASE UPGRADES: If you need to increase the power capacity significantly for appliances needing to draw more power.
GROUND FAULT CIRCUIT INTERRUPTERS: Which greatly reduce the risk of electrocution and fire when there is an issue.
CODE COMPLIANCE & SAFETY INSPECTIONS: Ensure your home is code compliant (common when selling or buying a home, since the home will be inspected), or check the electrical safety of a home.
SURGE PROTECTION: Protect your electrical appliances with our all of home surge protection upgrades.
ELECTRICAL EXPERTS: Moser Electric is fully licensed and insured.
UP-FRONT PRICING: There are no surprises with Moser Electric – you'll know the full price in advance.
SATISFACTION GUARANTEED SERVICE: You'll be delighted with the level of friendly and helpful service you receive from our clean-cut and courteous electricians.
For all your electrical needs in Roanoke VA, Forest VA, Bedford VA, Moneta VA, Smith Mountain Lake, call and speak with Moser Electric today.